Steam Link Finally Available for iOS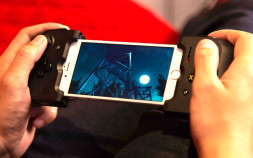 The Steam Link app — which lets you play Steam games on your
PC or Mac remotely on another device such as a phone, tablet, or TV
— is now available for iPhone, iPad, and Apple TV. Unlike the
Android version, it does not support new game purchases within the
Steam Link app, to comply with Apple's App Store rules. The app
supports Bluetooth game controllers.
Source: FS – Phones
Steam Link Finally Available for iOS