Google officially announces October 9 event for Pixel 3 and Pixel 3 XL launch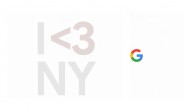 Google's Pixel 3 and especially the Pixel 3 XL have been leaking like crazy lately, so you may have been wondering when they're going to finally become official.
Wonder no more. The date is October 9. The announcement will take place in New York City this time, unlike past Google events that were held closer to its home in Mountain View, California. The time you need to remember is 11 AM ET. The company will provide a live video stream on YouTube, and we'll be sure to embed that in a post on that day.
The phones will come with the Snapdragon 845 chipset, a single rear camera, dual…
Source: FS – Cell Phones
Google officially announces October 9 event for Pixel 3 and Pixel 3 XL launch